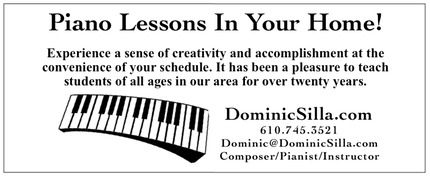 Music Lessons should be fun! I have been playing music all my life and I share my love of music with my students and tailor each lesson to their specific needs. I also teach music composition! If you ever had that idea for a song, I'll teach you how to develop it.
You will learn sight reading, theory, piano technique, and most of all, the ability to play the songs that you want to play!
I have been teaching students of various ages and levels for over 20 years. Some of my students have gone on to music careers, while others have simply rekindled their love for the piano. I am a dedicated teacher who shares a passion for music with others. 
Each student is given a specifically tailored course of instruction from beginner to intermediate. Each lesson is meaningful, educational, and fun!
Please contact me if you or someone you know is interested in the piano.
"Just a quick note to let you know that your method of teaching a new piece is just the best ever!  I'm enjoying "Moon River" with all of it's beautiful notes and sounds!  Tired . . .  you cannot stop me!" - Charlene R.